A Special Offer for FirstService Residential-Managed Communities!
Enjoy FREE Unlimited Access to the 28-Day Size Down Challenge™ – an At-Home Workout Program from Evergreen Wellness®!

The 28-Day Size Down Challenge is ideally suited for women and men 45+ (as well as beginners and anyone of any age looking for a gentle way to get into fitness). Scroll down for more information.
Meet Your Instructor, Celebrity Trainer Jaime Brenkus
You may remember Jaime Brenkus as the fitness expert who revolutionized the fitness world with his blockbuster selling 8-Minute Abs program in the 1990s. The entire 8-Minute video series became a national sensation as the first program to recognize that time (specifically, the lack of it) was a key obstacle for people who wanted to incorporate exercise and proper nutrition into their healthy lifestyle. Below is a snapshot of Jaime's appearance on the nationally-syndicated Dr. Oz program.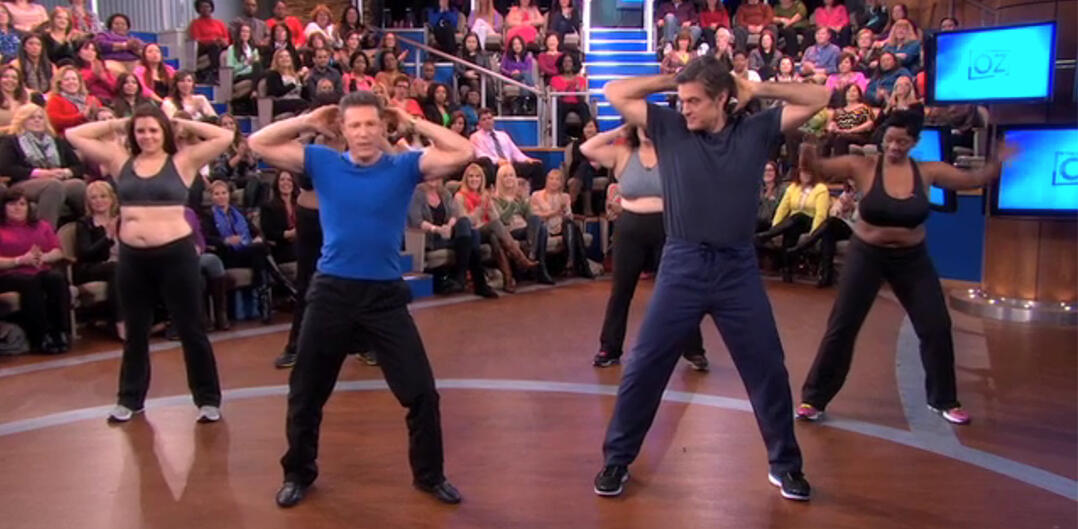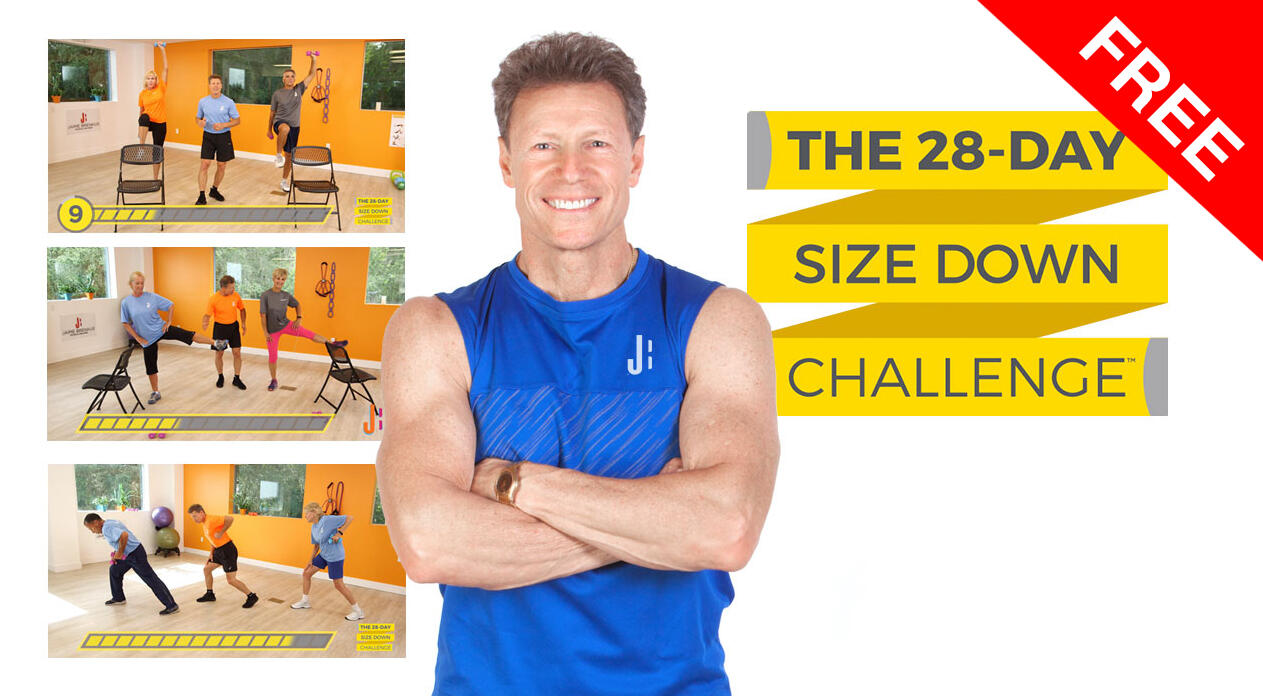 28-Day Size Down Challenge™
The 28-Day Size-Down Challenge is a daily regimen of exercise and guided nutritional suggestions that follows Jaime's proven 8-minute workout philosophy – delivering great results over the course of the program in just 8 minutes a day (excluding weekly rest days). The program was created for at-home use and can be done alone or with others.
Interested in getting the online streaming version of the 28-Day Size Down Challenge ABSOLUTELY FREE?
Conditions of Use
Evergreen Wellness LLC, the developer of this website, does not provide healthcare or give healthcare advice. Written and video content on this website is for your information or entertainment purposes only, and it is not meant to be relied on as medical advice, diagnosis, or treatment. Comments by members are opinions only and not necessarily the opinions of Evergreen Wellness LLC. Consult your physician before starting any exercise or program or taking any other action respecting your health. And, of course, if you experience any sort of urgent healthcare need, do not seek guidance on this site, but immediately call 911.

It is important that you be in good physical condition/health and be able to participate in the exercise programs we offer. By participating in any workout or workout program, there is always a possibility of injury. If you do take part in this workout or any of our workout programs, you agree that you do so at your own risk. You also agree that you are voluntarily participating in these activities and will assume all risk of injury to yourself. You also agree to release and discharge Evergreen Wellness, LLC from any and all claims or causes of action, known or unknown, arising out of Evergreen Wellness, LLC negligence.
© 2020 Evergreen Wellness, LLC. All rights reserved.